Lecture: Playing with Purpose by Victoria Findlay Wolfe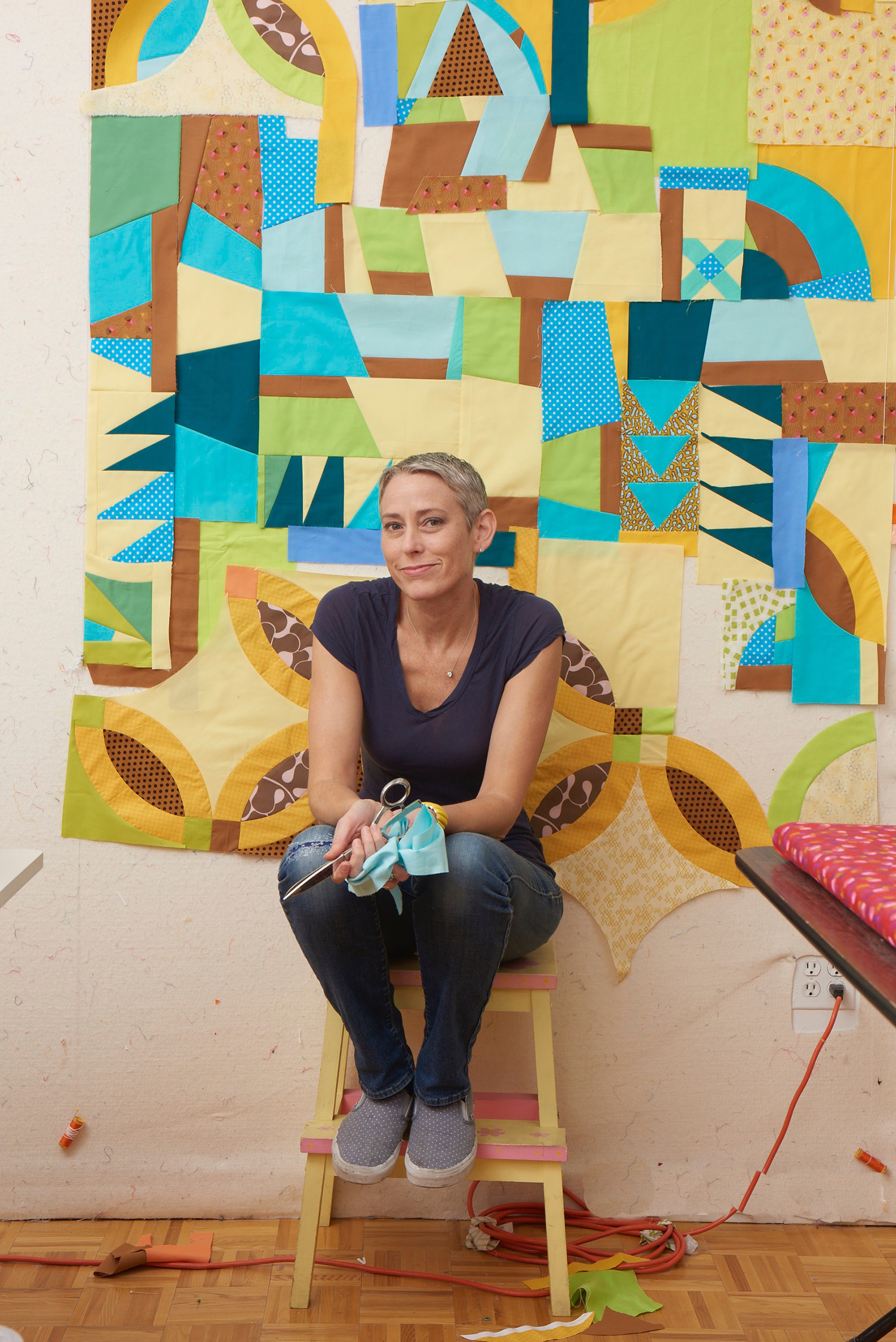 Lecture: Playing with Purpose by Victoria Findlay Wolfe
Playing with Purpose
Lecture: Playing with Purpose by Victoria Findlay Wolfe
Friday, September 20, 2019 at 7:00 pm
Includes an exciting PowerPoint presentation on 15 Minutes of Play with loads of quilts! I give an inspiring talk about my process and how to push your creativity. I share enough to get you all creatively inspired, then we send you home on the creative buzz! I will cover: play, process, double wedding rings, and all new work. The lecture constantly evolves.
About Victoria
Victoria Findlay Wolfe is a New York City-based Award-winning quilter, designer and author of 15 Minutes of Play: Improvisational Quilts; Double Wedding Ring Quilts: Traditions Made Modern; and Modern Quilt Magic: 5 Parlor Tricks to Expand Your Piecing Skills (C&T publishing).
Her work has been exhibited, written about, and featured on Sewing with Nancy and many other TV and online shows. Her quilt Double Edged Love, won Best in Show at the first QuiltCon in Austin, Texas, 2013. Victoria has exhibited at the WMQFA, taught here multiple times, and serves on the museum's Curatorial Advisory Board.
Cancellation Policy and Refunds
WMQFA reserves the right to cancel any program up to 10 days prior to the event. When WMQFA cancels the workshop, lecture or event, students will receive a full refund. When WMQFA cancels a program due to extreme weather, every student will be notified, and if the program cannot be rescheduled, refunded.
In the event that you are unable to attend a program that you registered for, please request a refund 30 days prior to the program. For refund requests made 30 days prior to an event, a full refund less $25 will be provided, or you may apply your full costs towards another workshop or program. For classes over $250, a non-refundable fee of $100 will be assessed to any cancellations instead of the $25 fee. WMQFA is unable to offer refunds for programs with a $25 or less cost. While WMQFA is understanding, "no-shows" will not be refunded. No refunds will be given within 30 days.
Class transfers may occur up to 30 days prior to the class provided it does not cause the class to drop below the minimum for operation. Individuals are also welcome to send a friend in their place at no additional cost instead of a cancellation or transfer, and this can be done at any time.
If you have any questions about the cancellation policy, please contact the Education Coordinator at education@wiquiltmuseum.com.